We found 5 reasons for the extreme popularity of hot southern men and their homeland:
The mentality of the Italians is fundamentally different from the mentality of Ukrainian men.  They are very gallant.  Every woman, regardless of age, feels like a queen next to such  man.  Tired of standing at the cooker and pleasing your faithful, then it's high time to contact  us.  Marriage Agency "Milana" will help you to fullfill the wildest dreams.
The Mediterranean climate, an easy, laid-back rhythm of life.  People on the streets are smiling, hugging, kissing, not ashamed of their age and their emotions.  It's nice to see a 70-year-old grandmother wearing headphones on a morning walk.
Italian men do not regard their age at all.  At 60, he is a handsome, young, confident and sexually active man who wants and can have a family and children.  There are so many decent men in our marriage agency.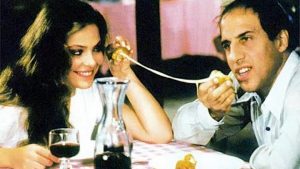 For culinary gourmets – Italy is an incredible dream.  All products, even inexpensive ones, are extremely high quality and delicious.
"Life is simple" is the motto of every Italian.  They can relax both in expensive overseas villas and in trailers on the lakes of Lake Garda and Como.
So, we reject any fears and prejudices and become happy Italians together with marriage agency "Milana"!